Hey there readers! This week I have a more photo-heavy blog to share with you all, so I hope you take pleasure in it!
Whilst at work recently, I was checking out some older posts on the Code A Weld Facebook page, and going a long time back, I discovered several posts sharing welding art (who knew?)! Being someone who is a little more creative, I need to state I truly enjoyed seeing the more creative side to welding after being so used to concentrating on the industrial method in which we normally see this.
So, let's enter into this by showing you a few of my favorite artistic welding pieces I have encountered …
The main blog photo was developed by Ono Gaf, Indonesia, by using exclusively recycled scrap metal; this is one massive bonded Tortoise! The sculpture took 6 months to finish and weighs a huge 2 tonnes!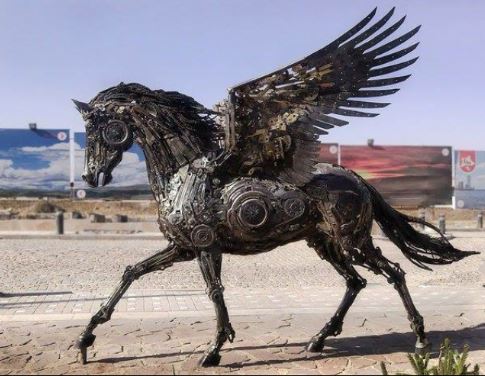 This is simply lovely! This has been developed by welding thousands of metal tools and automotive components by Iranian welder, Hasan Novrozi.